Driveway Renovation & Repairs
Driveway contractors providing services in Virginia, Washington and Maryland. Asphalt, interlock pavers, gravel stone, driveway repairs, renovations and more.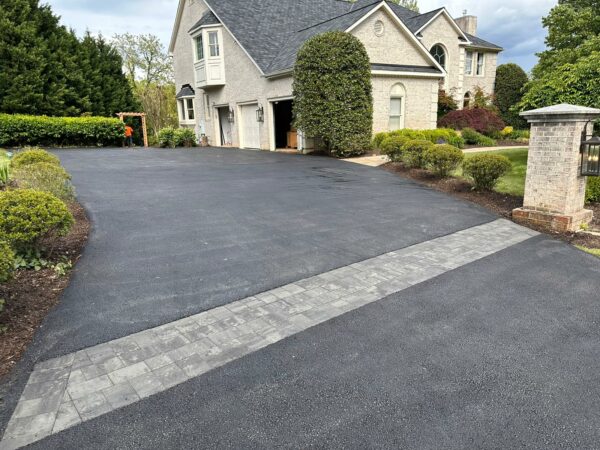 Driveway Construction Specialists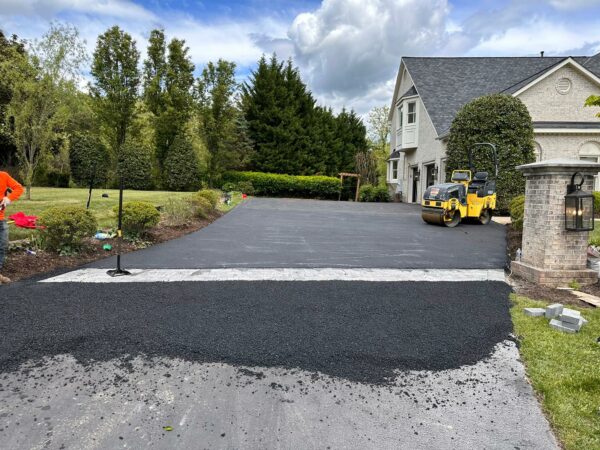 The driveway often serves as a defining feature and seamlessly integrates with the overall exterior design of a residential house. At Lifestyle Paving and Masonry, we proudly provide various driveway options, including concrete, asphalt, interlocking pavers, and timeless brick driveways. While this may seem like a limited selection, each category encompasses a multitude of distinctive driveway choices.
Take asphalt, for example, which can be laid using a variety of bordering styles, such as granite curbing and paver bordering edges. This can create a pleasing aesthetic feature and allow you to create pathway sections on the driveway to enhance the overall curb appeal further.
Driveways Virginia, Maryland and Washington DC
Among the quick installation options we have available for Washington DC, Virginia and Maryland, interlocking pavers for driveways emerge as a top choice. These custom pavers offer a blend of speed, quality, and immediate functionality post-installation. With a plethora of materials to choose from - concrete, stone, cobblestone, flagstone, and brick - you also have a variety of shapes and shades at your disposal, including rectangular and circular pavers.
An important consideration is not only the surfacing you would like but also the drainage on your driveway. Some properties require a raised border, such as cobblestones or a decorative block, around the perimeter to support the difference in grade heights. Other driveways require dry wells, drains, or re-grading.
To learn more or to book a free no, obligation from our driveway contractors that service Virginia, Maryland and Washington DC, call Lifestyle Paving and Masonry on (240) 223-7766 or visit our contact page to request a free call back.
| Service | Service Options |
| --- | --- |
| Driveway Renovations | Get a free estimate for renovating or constructing a new driveway in Virginia, Maryland or Washington DC. |
| Driveway Extensions | If you driveway is not large enough, our team can extend your existing driveway to create more off road parking. |
| Driveway Repairs | If your driveway needs repairs, our repair technicans can fix it. From asphalt repairs to patching, lift and relay on interlock pavers and more. |
EXPERTS AT CONSTRUCTING AND RENOVATING DRIVEWAYS
We are fully licensed and bonded to construct or renovate any type of driveway. Free estimates
Schedule Your Free Estimate
There is no reason to wait - get a free driveway estimate for your home quickly at no cost to you.
CALL (240) 223-7766