Doorstep Repair in Potomac, MD
Town / Area:
Potomac, MD, USA
Type of work: Doorsteps, Flagstones, Masonry Stone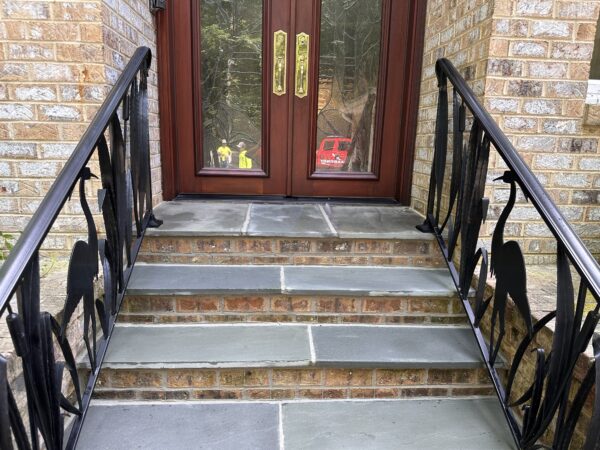 Work Summary:
Repair and repointing of old steps in Potomac, MD. This work was done on a Bluestone flag and carried out by our own trained step specialists. Learn more about our doorstep installation services or call us on (240) 223-7766 for a free estimate.
Repointed step(s), Cleaned off the area
Laid bluestone, Repointed, Tuck pointed
More Work In: Potomac, MD, USA