Doorstep Construction Bethesda
Our masonry team provide unbeatable value for repairing or constructing new doorsteps in Bethesda with options on brick doorsteps, concrete, masonry and pavers to choose from.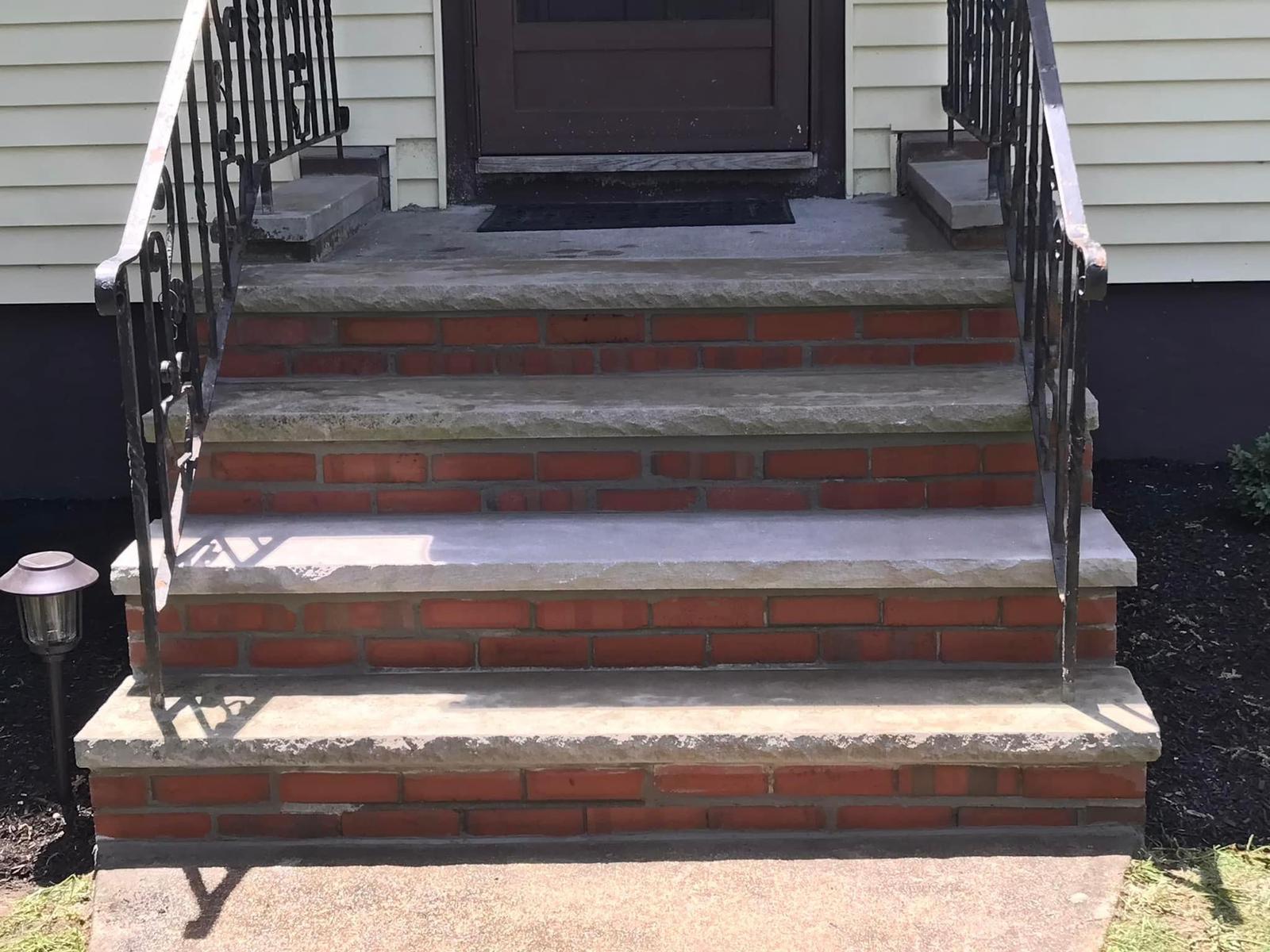 Doorstep Repair and Renovations Bethesda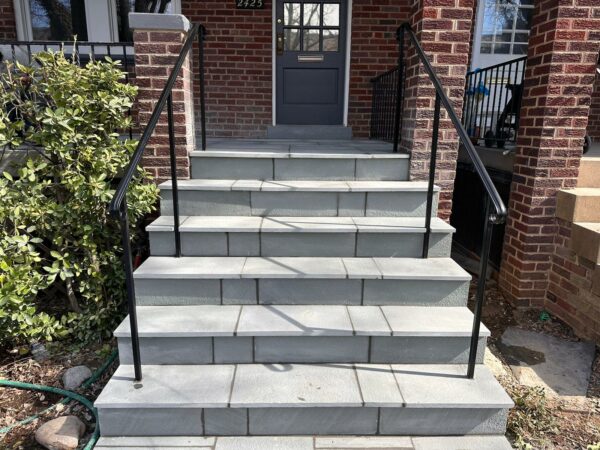 Having a safe and functional doorstep can avoid many mishaps entering or leaving your home. Masonry steps can often become loose from mortar drying out which can lead to uneven steps or worse, a brick coming loose on doorstep.
Why not call our masonry team who specialize in constructing or repairing doorsteps in Bethesda? We provide free same day estimates, so why not give us a call on (240) 223-7766?
From renovating and repairing door steps at the front or back of your home to constructing new stoops and high-rise threaded steps, our doorstep professionals provide unbeatable value.
Doorsteps can be built in a variety of styles and shapes. The design choices for a front door step include square steps, round steps, semi-moon-shaped and rectangular shapes. We can create multiple tiers to accommodate the height difference if the driveway is significantly lower.
Step structures that are raised to a significant height are often referred to as stoops from the Dutch term Stoep. We work with all types of stoops and steps at the front, back or side of your home.
Our repair services for doorsteps include repointing cracked or loose mortar, re-seating loose steps or capping the steps with a new flagstone.
Not only do we provide extensive doorstep renovation services, we offer a range of other masonry services including brick and stone masonry repairs in Bethesda and brick chimney repairs in Bethesda as well.
To learn more or to get a free estimate for repairing or constructing a new doorstep in Bethesda, call Lifestyle Paving and Masonry on (240) 223-7766 today.