Masonry Repairs Bethesda
If you need a professional masonry repair service in Bethesda, MD, call the masonry repair specialists at Lifestyle. No masonry repair too large or small for our masons. Free estimates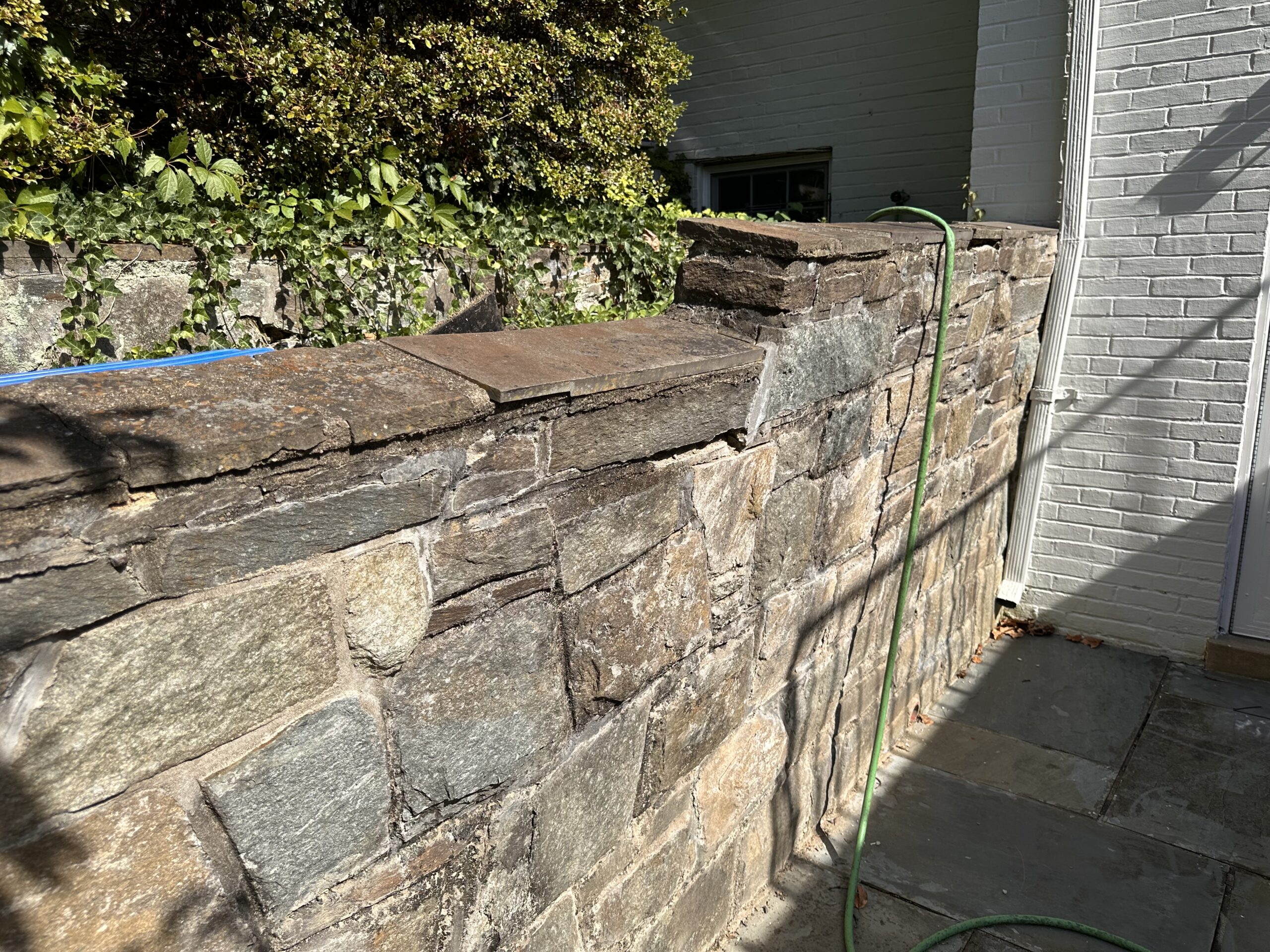 Masonry Repair Services Bethesda, MD
No matter how well built your brick, stone wall or masonry structure is in Bethesda, as the weather and years take its toll, it can develop cracks from pressure, erosion from the weather or become loose due to the mortar drying out.
Once these signs start to occur, the quicker the masonry is repaired, the better! Here at Lifestyle Paving and Masonry, our masonry repair specialists in Bethesda have been providing a high-quality masonry service to customers for years.
Cracked and worn mortar and bricks might seem trivial at the start but it's vital you call us for masonry work as soon as it's needed to prevent extensive masonry damage.
Don't get fooled and think a DIY masonry job with mortar patching will get it done, 9 times out of 10, it can lead to more damage. Get a professional masonry repair service in Bethesda.
From fixing loose brick steps to repointing or rebuilding damaged chimneys and retaining walls, we get it done on time and on budget!
Prompt and professional masonry repair in Bethesda will ensure your home's chimney and exterior walls, doorstep and other stonework is solid and structurally sound. Those surfaces will also look like new after our masonry repair work!
Our masonry services include:
Doorstep repairs
Masonry walling
Stone block walls
Exterior cladding repairs
Repointing
Fixing loose bricks
Brick walling
Why choose us for masonry repairs in Bethesda?
100% free estimates, fully licensed and bonded, over 30 years in the masonry trade and a fully trained team of masons.
For other types of masonry work, you can view our doorstep construction services in Bethesda and our damp proofing services in Bethesda as well.
To get a free masonry repair estimate in Bethesda, call Lifestyle Paving and Masonry on (240) 223-7766. We look forward to being able to help.